How to Make Favicon
Tutorial Video – Learn How to Brand Yourself
Favicons Tutorial Video Part 1 & 2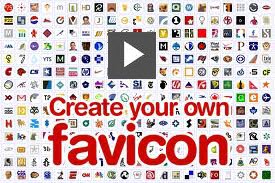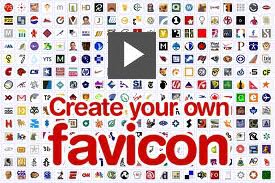 How to Make  Favicon: Favicons are a great way to brand yourself or your website, but
what is a favicon,
how do I make favicon and
what are the correct favicon dimensions?
Whoa, whoa, whoa…hang on a minute.
Let me tell you about favicons and I'll even show you with a step by step video all about favicons, including how to make and install them.
Cool Huh? 😎

---
What are Favicons and How to Make a Favicon
[thrive_borderless type='youtube' hide_related='1′ hide_logo='1′ hide_controls='0′ hide_title='1′ hide_fullscreen='0′ autoplay='0′ position='default']http://www.youtube.com/watch?v=P9CI5Vq2i3M&feature=youtu.be[/thrive_borderless]
Watch How to Make a Favicon Video #2
Favicons simply put, are little icons that represent you and become your logo. Can you picture your website URL having your own personal branding favicon – pretty cool huh!
Big companies like Coke, Nike and many others have been using logos for centuries.  When you think about Nike, you can probably see a red check mark in you mind and the words…Just Do it! When you think about Coke, you probably see the red bold cursive writing Coca – Cola and you might even remember the slogan…"The Real Thing"  although I haven't heard that in a long time.
With that said, it's important to brand yourself, if you're serious about building a business online.  Learning how to make favicons and using a favicon to brand yourself is a great way to start.
You can turn just about any picture or image you want, edit the size of the image down and then rename that image to favicon.ico and make it your own favicon.
The favicon dimensions are normally around 16 pixels to 32 pixels. That's pretty small, but remember, most of the time, your going to use these favicons in the address bar and internet tabs of web browsers.
Making a favicon is really easy and I show you step by step in the favicon tutorial videos.
Make sure to leave a comment and let me know what you think about this video and what other video tutorials I can create for you. 
By the way…do me a favor and help out your family and friends by clicking on the Facebook icon or one of the social sharing icons and share this great video with your friends.
---
YouTube Video: How to Make Favicon